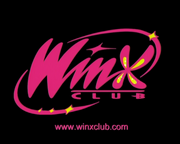 The word 'Winx' has two completely different concepts and meanings in the series, depending on the dub.
Winx is also the unofficial name for the Season 1 transformations.
The word Winx is original the word 'wings' or 'wing' with 'gs/g' replaced with an X. It is one of the trademarks of this series.
Next Transformation: Charmix
In the RAI dub, it is simply the name of the Winx Club created by Bloom. By the end of season one however Miss Faragonda adds the word to the vocabulary of the Fairies and of the Magic Dimension to make it become the definition of a Modern Fairy.
The word Winx has a much more significant meaning and role in the 4kids dub. Winx is a form of magical energy and magical concept for fairies. Basically, it is a fairy's magical power. A fairy draws their Winx from their magical source of power, e.g. Flora draws her Winx from flowers and plants, and Musa draws her Winx from music (as shown in "Magic In My Heart", when she draws a large amount of power from everyone singing).
Nickelodeon
Edit
In the Nickelodeon dub, the transformation is renamed "Magic Winx Charmix" and the transformation sequences for each fairy are reanimated.
Transformation
Edit
The color scheme is often extremely simplistic with usually two- or three-colour color schemes. The wings are very plain and small in comparison to Enchantix and Believix forms. The clothing is very simple with a combination of mini skirts, shorts, tops and dresses. For accessories, there are gloves or chokers or in Musa and Bloom's case, a yellow tiara and purple head phones. Or in Tecna's case a hat/ helmet. And in Stells's case, a headband. Unlike the Enchantix and Believix, hair in Winx form barely changes, except for Stella, whose hair is styled into pigtails instead of just hanging down her back. Shoes are often some form of heeled boots.